Go-karting track
in Ardèche, 10 min from Aubenas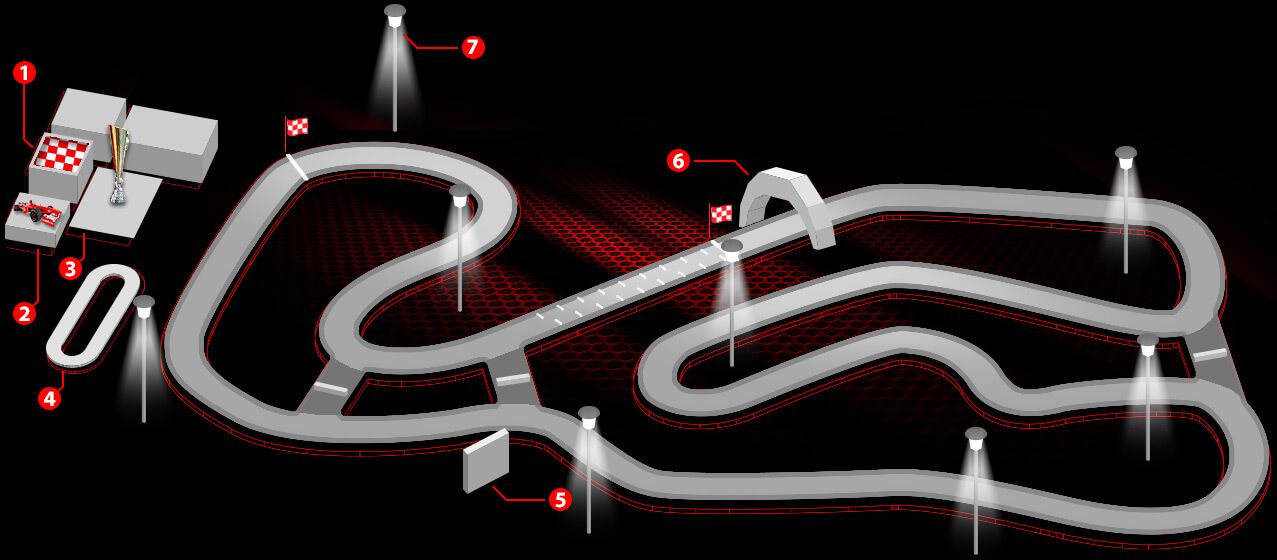 1

Clubhouse (with bar)

2

F1 showroom

3

Shaded panoramic outdoor terrace with water mister

4

Covered children's track (3-7 years old)

5

Big screen (times displayed)
6

Arch MP Karting

7

Lighting in the evening
Track approved in both directions

category 1

POWER 25
800 m modular track
4 en 1

technical markings
Comfort for both pilots and visitors
Big

screen
+
panoramic

terrace
Approved go-karting track
with technical markings
Our FFSA approved category 1 circuit is available for Go-Kart rentals and you can also rent the track to run your own machines.
The circuit is on 3 a hectare plot, surrounded by greenery, near Aubenas-Lanas airfield.
800m long x 8meters wide, with a relatively technical layout:
Steep slopes
Canted bends and banked corners
1 very tight hairpin
Fast bend sequences
Long downhill
In fact a very varied layout ideal for beginners and experienced drivers alike!!!
A giant 4m x 3m LED screen lets you see your times as you do them.
The 150sq.m. terrace has panoramic views over the circuit so that the people accompanying you can watch in peace and comfort.
What we have extra
in our go-kart track
Modular

Track – 4 Layouts in 1

12sq.m.

timing display

screen

Drift demonstrations

in SPRINTCAR, MITJET and BUGGYS on some days

SOKIKART

GO-KARTS

(World N°1) distribution and

Sales