The go-karts
at our go-karting track in Ardèche
Fun kid10 kids go-karts* Sodikart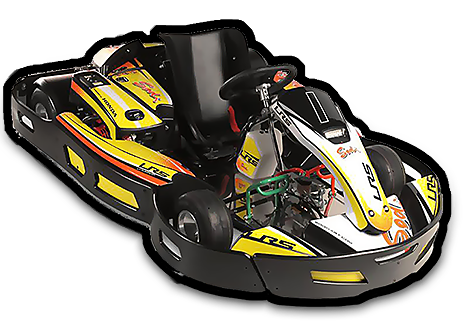 3 x 10 min / pers.: €36* minimum height: 1m30
Sport10 teens go-kartsSodikart RX7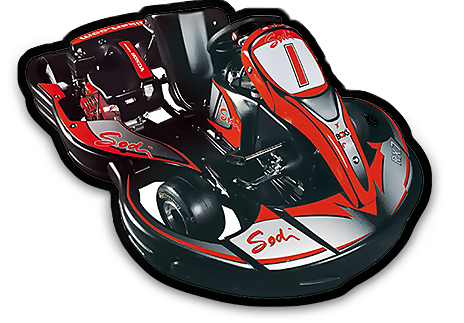 Super Sport20 teens / adults go-kartsSodikart RT8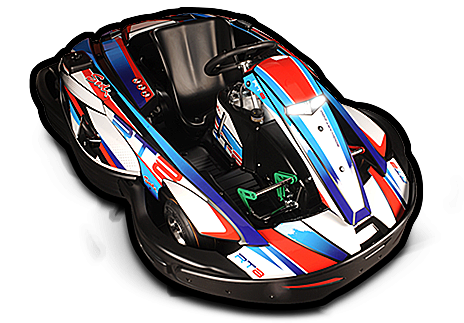 Two-seaterGo-kart with monitor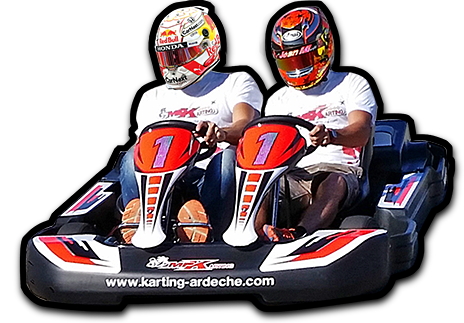 The go-kart categories
depending on your age and height
We renew our go-kart fleet every 4 years to bring our customers the latest technologies and safety, comfort and performance developments.
Our goal is user-friendliness, comfort and to ensure everyone has fun while respecting others – and yourself.
Several categories of karts are available for drivers of different ages and sizes.
The two-seater go-kart
to enjoy go-karting but as a passenger
On our go-karting track in Aubenas, Ardèche, we have two-seater go-karts that can be driven by our instructor.
This option is especially adapted for people with a minor disability and for children.
An opportunity to experience the joys of go-karting and to really enjoy your time here, in complete safety.
Two-seater go-kart with driver
Slightly handicapped people and children
€27 for 10 minutes
The kids track
our future go-karting champions
On our go-karting track, there is a covered track especially for children, from the age of 3 onwards.
The little ones, under the watchful eyes of their parents, can also try their hand at go-karting on a track, using small motorbikes and small F1 cars, all electric.
Mini Motor bikes and electric F1 cars
Children from 3 years old
€3 the token (3 min)
10 € for 4 tokens (12 min)